Here is a little background about me, Luke, and how we got started with Sterling's Photo Booths.
Set the scene, its early 2014, before I had even discovered what a photo booth was. I was working as a retail manager for a Tesco store in Sutton Coldfield. The days were long, the pay was terrible. One afternoon Georgina and I were at a friend's wedding at Moxhull Hall when we saw a fun photo booth for the first time. It was amazing! I loved the concept of dressing up and getting silly for the camera with free prints to take away.
The groom's grandparents went to use the photo booth, after not knowing what they were doing, they asked the attendant. The attendant, a scruffy guy in a white t-shirt with a big rip in, wearing blue jeans, unshaven with no sign of any hair gel in sight just sat there the entire time in a deck chair sat on his phone. He didn't even raise his head to acknowledge the Grandparents, he just said: "Press the button". Not a very professional service.
After the wedding, I cheekily asked how much it set them back for the photo booth… a whopping £650 for 4 hour hire!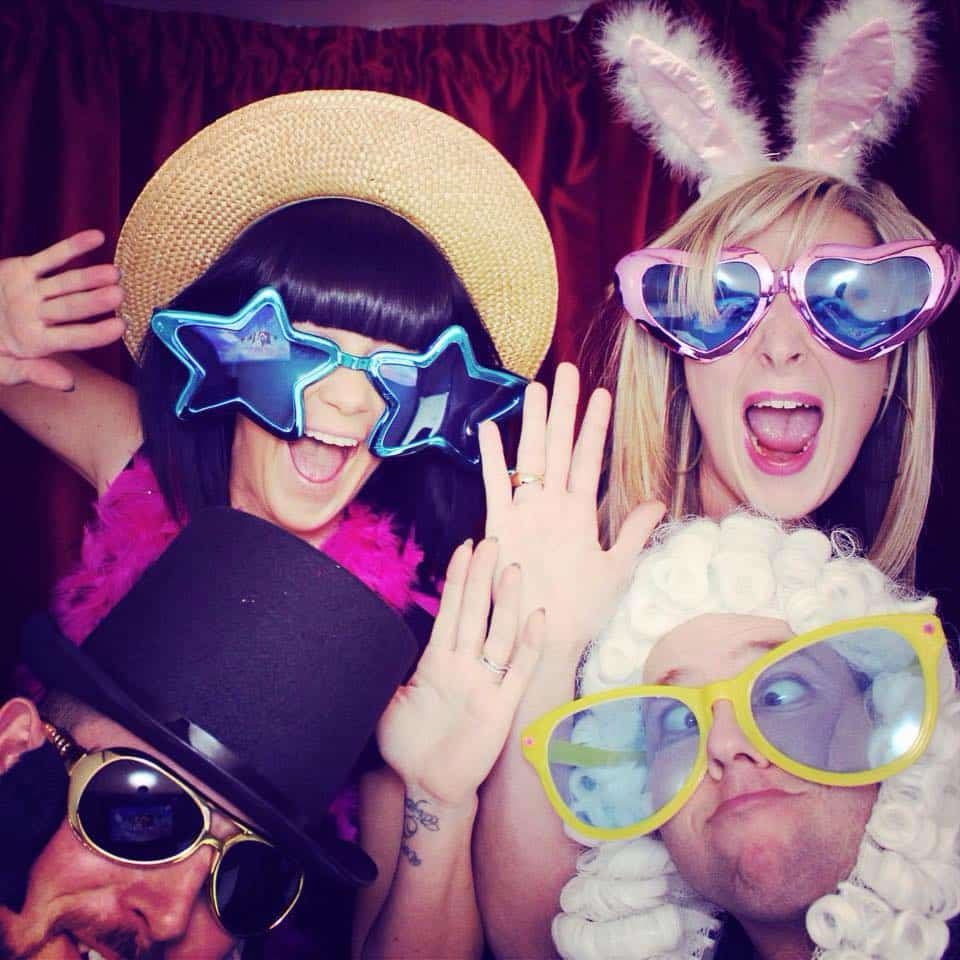 That guy got paid £650 to provide this fantastic photo booth idea but giving shocking customer service? I thought I can do a better job than this guy, I'm in the wrong job! After the weekend I went back to work and thought no more of it…
Several months later, we attended a cousin's wedding and came across another photo booth. This time it appeared a little different. It was handmade, build of wood with a seat inside, the owners manning the booth were a lovely young couple running it as a business together. Although the booth was a bit rickety, the photos were great quality and this couple were dressed smart, polite and friendly! I was enthralled by the idea of having such a fun business, feeling I could do better and give more! So much so I went online to do my homework and find out how much it would cost to setup and buy a photo booth business, the answer…. Too much! So, after another weekend I went back to work…
ONE DOOR CLOSES... ANOTHER ONE OPENS!
One day, sometime later, whilst at work I had had enough of the long hours and poor work life balance that came with retail work. I handed my notice in and was done with it. No job to go into, no plan B. I admit it was scary, but a huge relief.
I managed to get a job to get by whilst I began to plan to set up my own photo booth business. Until that point it was all just theoretical. I used my savings and borrowed money off my folks to buy my first photo booth. The only thing left racking my brain was a name for this new company. I didn't want some cheesy sounding camera related name. But I couldn't think what? Until one day whilst driving the works van, I saw a steelworks factory named STERLINGS on a huge sign. Later that day I saw an advert on the side of a bus with the word STERLING on it, and finally I saw another company's signage with the word STERLINGS in it. As daft as it sounds, it felt as if someone was giving me a sign!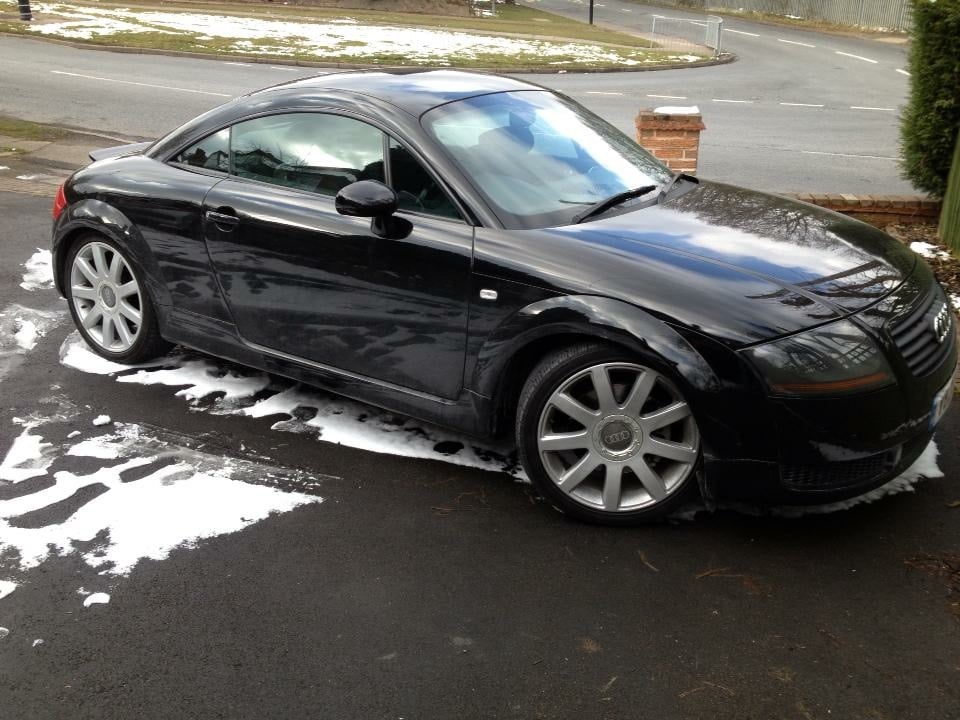 October 5th, 2014 Sterling's Photo Booths was born with an empty diary but lots of ambition. After testing the booth out at a couple of friend's birthday party's I hit the ground running. I offered competitive and affordable pricing and set out a simple basic all-inclusive package whilst other companies were charging customers extra for an album or USB stick which should already be included in the price. It was a huge success and it went from strength to strength in such a short time span with recommendations being the main driving force behind our business.
The photo booth idea was only a few years old in the UK, so a lot of people like me had still never seen or used one before other than taking passport photos. To transport the booth, I used to squash the booth into my pride and joy, my 2-seater black Audi TT (aka the hairdresser's car) it was a tight fit I can tell you. After about a year of prop boxes blocking up my passenger side mirror each weekend I traded in the TT for a van.
"IF YOU BUILD IT, THEY WILL COME"
Since then, every penny earnt from our photo booth hire was put back in the pot, to invest in more photo booths and introduce new products to keep up with the industry trends. After being lucky enough to acquire a few more photo booths, I started to receive an increasing number of requests asking for light up LOVE letters to hire out. To buy a quality set on eBay at the time was over 2 months pay! Ouch!
So off I went to B&Q, I bought the materials and a bunch of power tools and within a week or so I had built the first set of LOVE letters myself for a quarter of the price! Eventually I built three sets of LOVE letters.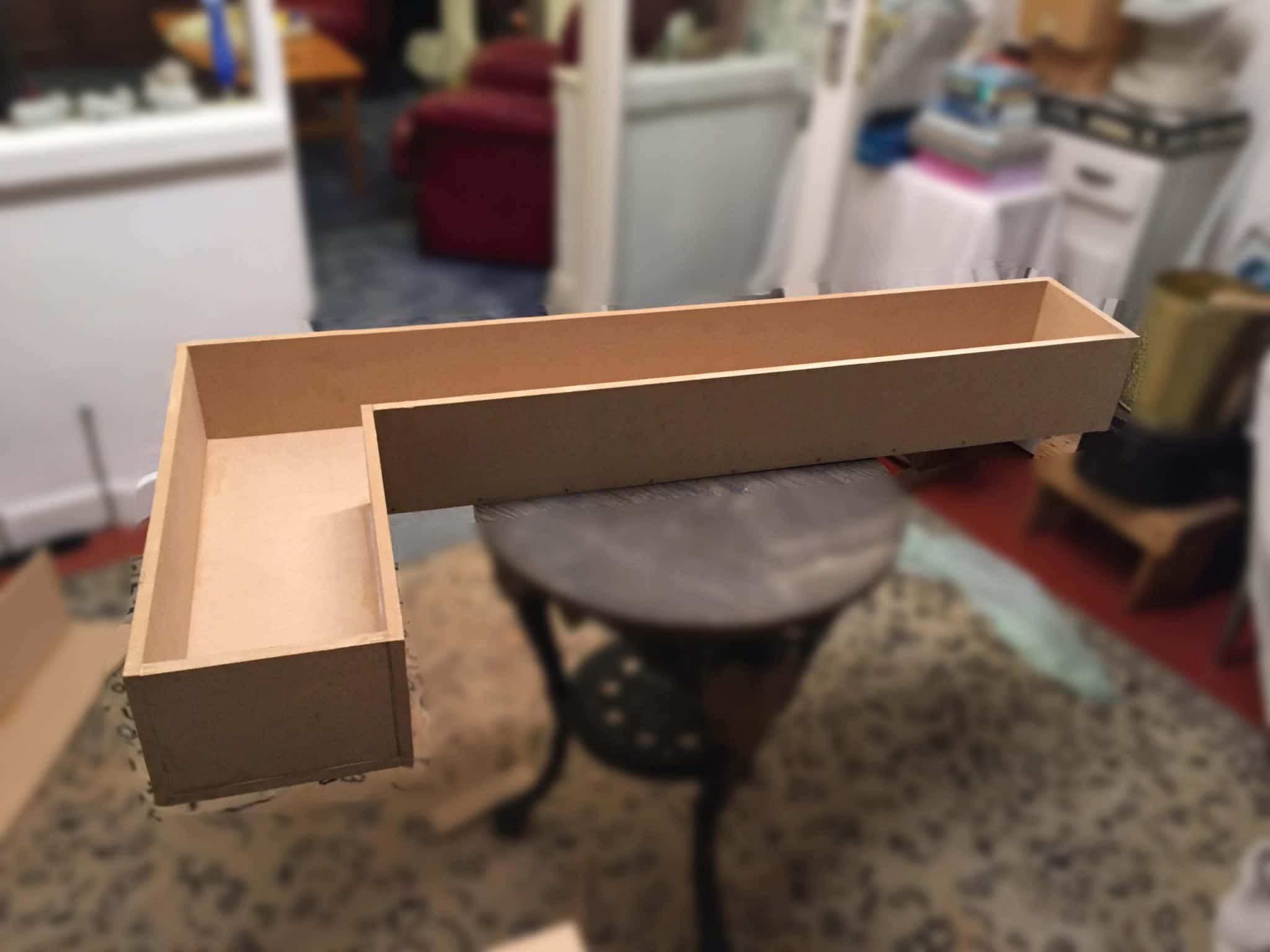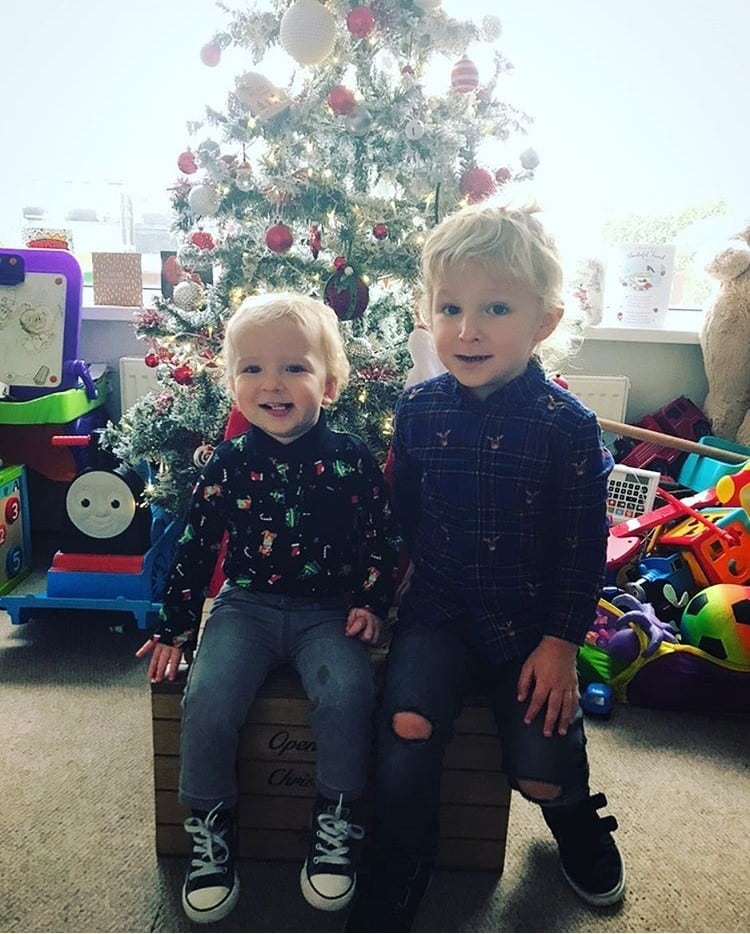 We were proud to introduce our new recruit in 2016, our first-born Reggie. Him coming to the family gave me more focus and knowing I always want to do him proud. Everything I do is for my family and I hope they know so.
After numerous disagreements with Georgina having 4 foot letters clogging up our home I went on to build a huge shed at the top our garden. This has been an on-going build for nearly 2 years and although many blood, sweat and tears have been shed for the shed I am totally chuffed that I did it. This is not only for storing but is where I now make all the letters/ numbers and symbols you see on my website. Although cold and a bit miserable it has stopped the rows and keeps my beautiful letters looking fresh.
In 2018 we welcomed our surprise bundle of joy Richie to the Sterlings crew and again his birth gave me more focus to improve my business so that when they look back they can say I did it and gave them a decent, hard-working, role model to look up to.
To here we are now… me doing this business full time, 2 kids, 1 girlfriend, 3 photobooths, 1 magic mirror, too many letters/ numbers and symbols to count, a huge (but beautiful) dance floor, a candy cart with a ridiculous amount of sweets and a bad back in tow and I couldn't be more thankful for my business. My customers have been nothing but amazing and supportive of a small, local business just trying to make their kids proud and I couldn't thank you all enough because without that I wouldn't be where I am today. So, thank you. I will continue to work hard and provide the best that I can and give you that extra bit of wow to any of your events as well as making sure my kids are proud of their old man.
Thank you for choosing Sterlings, your event will be in good hands.