Whether you are planning a wedding, a birthday, engagement party or corporate event, our fun-packed photo booth hire service is certain to be a talking point at your event and long afterwards.
Photo booths are more popular now than ever before, they have become a staple in entertaining guests at all events! Not only do they fill the gap between standing at the bar or getting down on the dancefloor, they provide your guests with instant memories that they can take away with them.
We offer 3 of our original photobooths for hire and although they have been around for a while, they still prove to be the most popular booth. The enclosed booth allows guests to close the curtain and be as silly as they want and remember you get all the photos taken - even the ones they may want you to hide!
We also go that one step further in allowing you the choice of which booth colour skin you'd like and the curtain the match the theme. Not only do we offer that, but we also offer personalised print designs so again you can tailor it to your theme. We pack hours upon hours of detail into every event just so it's perfect for you - can many other companies assure the same commitment?
PHOTO BOOTH HIRE FOR ALL PARTIES, WEDDINGS AND CORPORATE EVENTS
We cater to all events for photo booth hire including parties, weddings and corporate events. Find out more information for each type of event hire using the buttons below: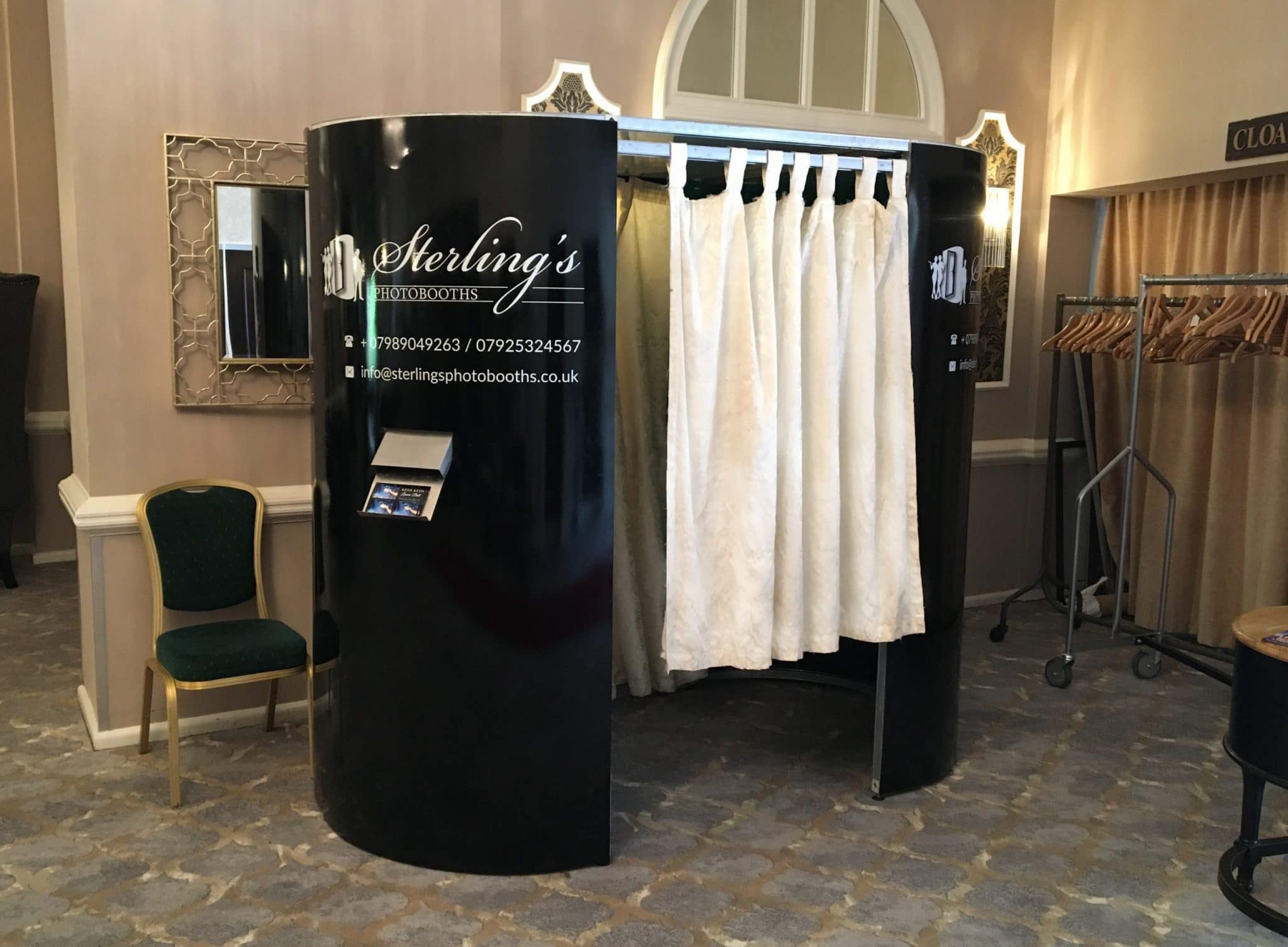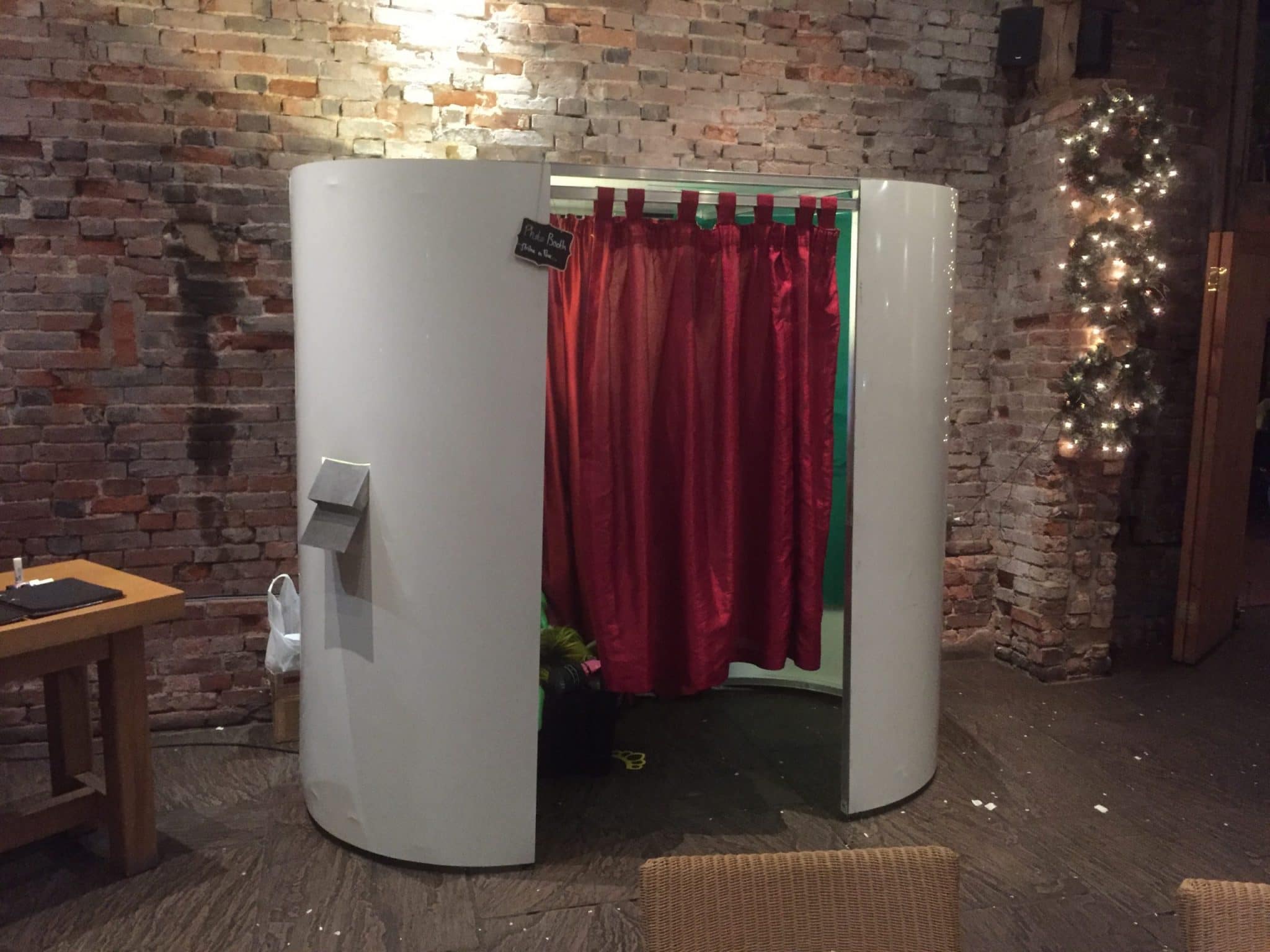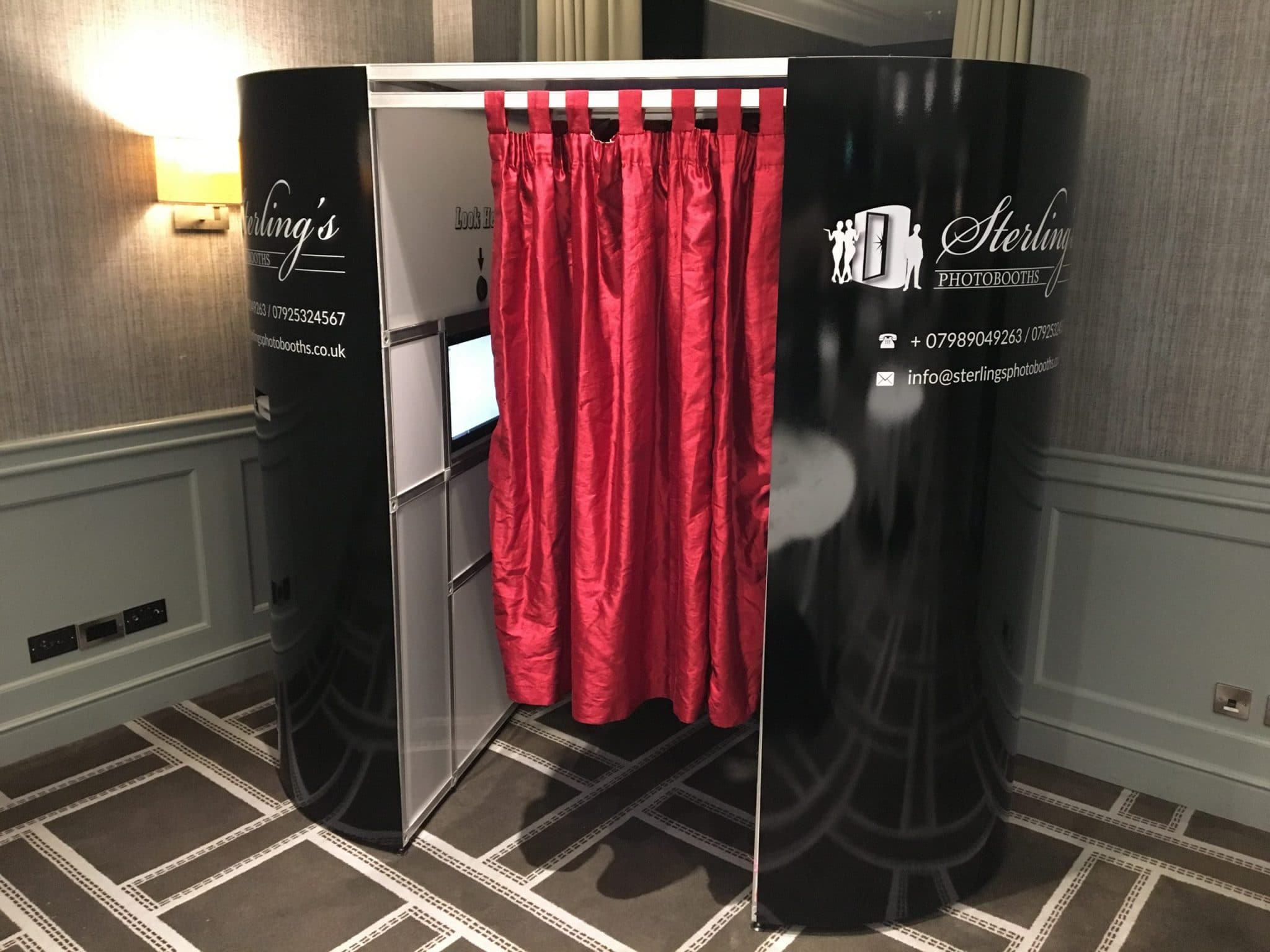 Weekdays: Monday - Thursday
£299 + VAT
/ 3 hours
Weekends: Friday - Sunday
£325 + VAT
/ 3 hours
Weekdays: Monday - Thursday
£350 + VAT
/ 4 hours
Weekends: Friday - Sunday
£375 + VAT
/ 4 hours
Weekdays: Monday - Thursday
£400 + VAT
/ 5 hours
Weekends: Friday - Sunday
£425 + VAT
/ 5 hours
WHATS INCLUDED IN OUR PHOTO BOOTH HIRE PACKAGE:
Unlimited use of the booth within timeframe (additional hours available if required)
Instant 6x4" photos – in less than 5 seconds!
USB stick with all photos on
Green screen background technology
Huge choice of props - hats, wigs, glasses etc
Smart and helpful booth butler
Photo album
Duplicate prints per go
Choice of colour curtains
Choice of booth colours
Customised print design to match your wedding style and colours
High quality "dye-sublimation" printing (not inkjet!)
Link to a private gallery
Optional upload of photos to social media
Fully insured and all equipment is PAT tested to UK safety standards
Our packages come with everything you need to keep your guests entertained for hours, and for them to create long-lasting memories.
PROPS:
We provide you with a huge selection of props for your guests to mess around and take selfies with. From big glasses to horse heads and big inflatable bananas, we have got you covered when it comes to props - all of which are available FOC with our package!
All of our props are cleaned and disinfected after each event to ensure they are kept pristine and fresh for next time.
GREEN SCREEN BACKGROUNDS:
As part of our photo booth package, we offer a choice of various green screen backgrounds for you and your guests to enjoy whilst using the photo booth.
YOU MAY ALSO BE INTERESTED IN...