So you're planning the biggest day of your life. You've secured a stunning venue. You have picked the perfect dress and you know which photographer you've decided. Everything is finally coming together nicely when it suddenly dawns on you… but what about the fun stuff? What to book to keep your wedding guests entertained? How will you capture those informal moments of Nanny Pat with giant clown glasses on whilst owning her inflatable guitar?
This is where photo booths come in to play. Wedding photo booths are such a fantastic way to snapping photos of you're loved ones, friends and work colleagues naturally, even if somewhat tipsy. When will you ever be able to see your boss donning a Rod Stewart wig with a big blow-up microphone with your Grandad? Probably never.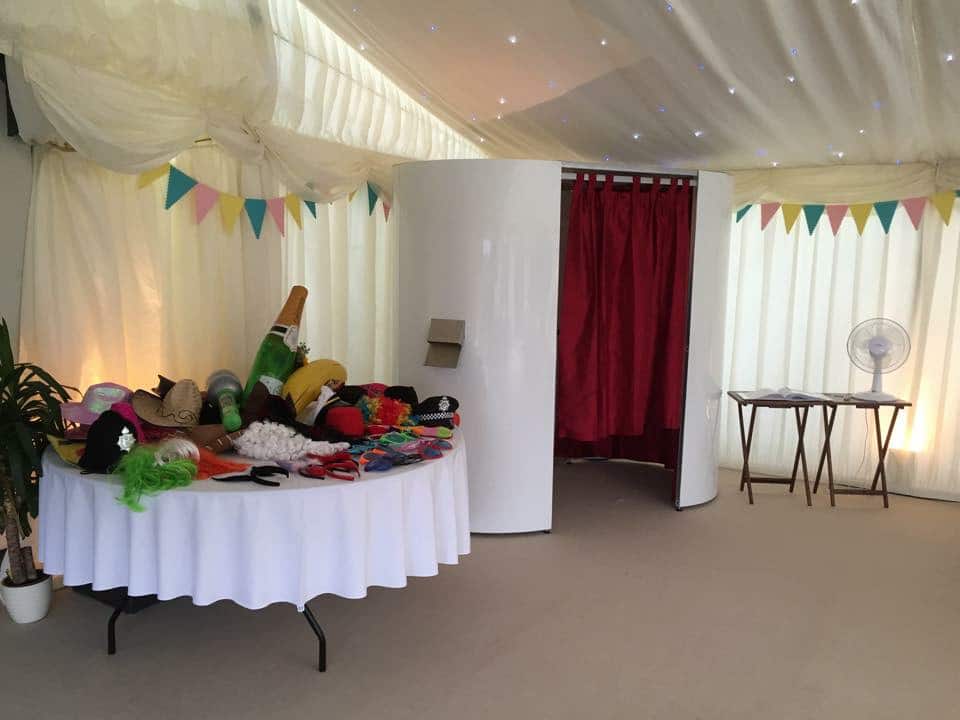 The Fun Aspect
If you've used a party photo booth before, you'll know they are comedy genius. Not all your guests will want to shake their stuff on the dance floor and that's ok. There's always that fear of looking daft when all you know are the macarena dance moves. Our photo booths are amazing at getting family and friends of all ages to let their hair down who aren't making it on to the dancefloor.
Unique Keepsakes
Don't get me wrong I have nothing against a cute little bags of love hearts with my own name on it, sure it's a nice touch. But what if you could give your guests something unique and memorable they can keep forever. Your loved ones will have so much fun taking photos and getting to take away a copy to look at long after the party has finished. What's more, they'll love it, even more, when they see it on Facebook the next day!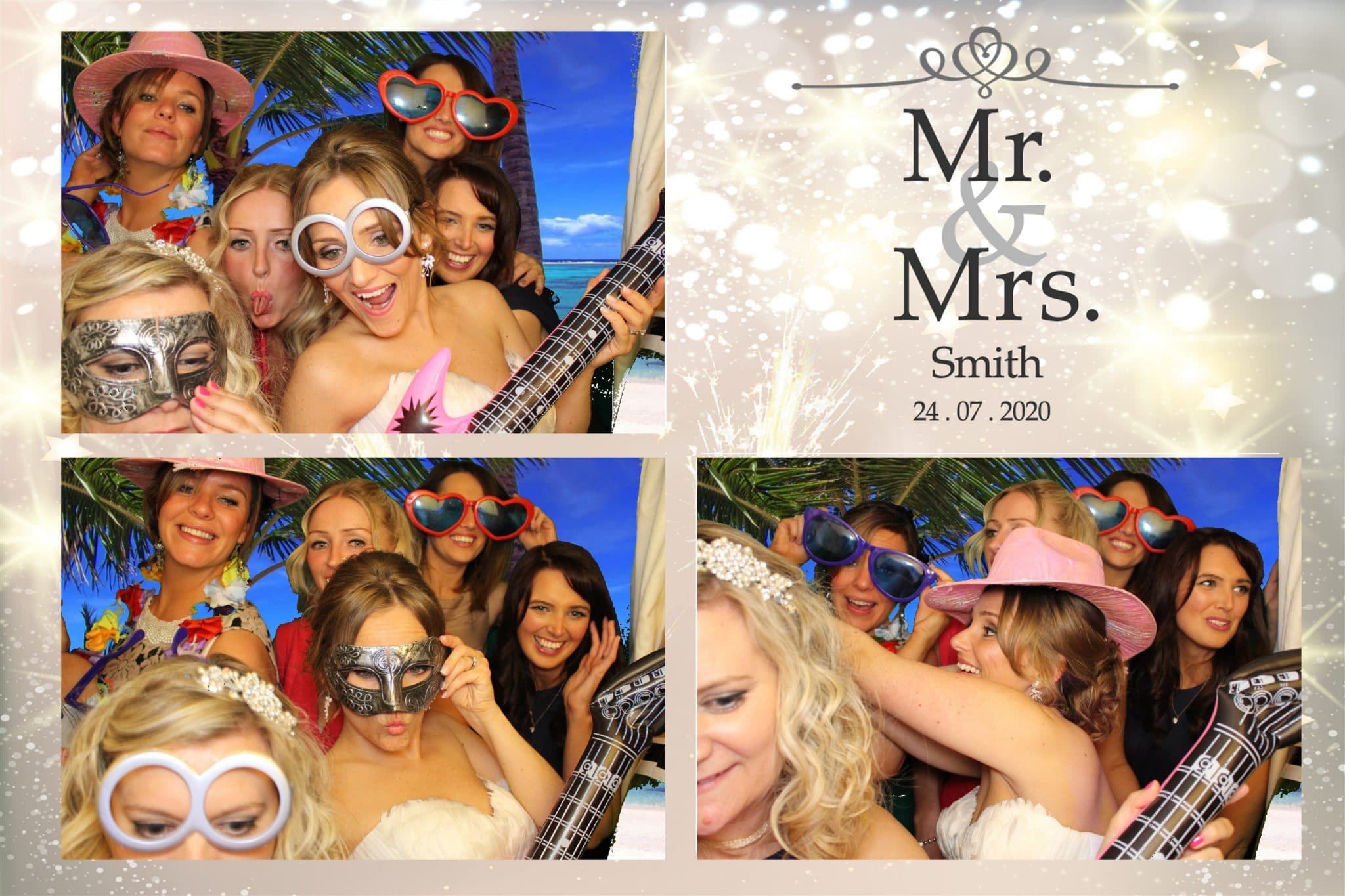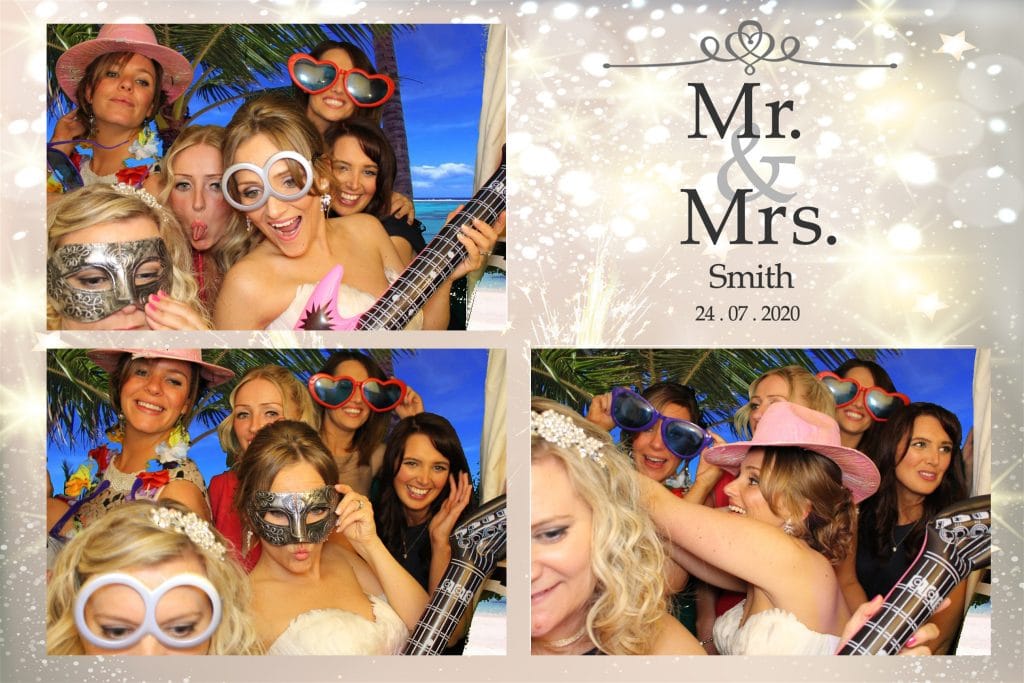 Guest Book Album
What people treasure the most when hiring a photo booth is the guest book album. Sterling's Photo Booths provide our customers with a guest book album, where we pop one postcard size photo in the album and a guest gets to keep the second copy. Once we've stuck a copy in the album we encourage your guests to write a message next to their funny shot. The perfect idea for capturing those funny moments to look back on years to come.
Lasting Memories
In a world full of new gadgets and technology like iPhone's and digital cameras, photo booths will still never go out of fashion. Why? Because since the age of polaroid pictures people have always liked a quality physical photo to touch and keep. Something you can pin up on the fridge, on your desk at work or pop in a frame on your coffee table. Photo booth hire provides personalised prints instantly. Nothing competes with that!
Quality Prints
While the professional photographers packing his bags, we're just getting started on the inebriated novelty photos! Capturing those funny shots with our DSLR camera and printing quality prints with your name on in seconds – touch dry and ready to take away.
Extra Babysitter
I think almost every wedding we've been to has had a group of children excitedly queuing up to get in the photo booth. Children are instantly curious as to what the booth is and what it does. They become drawn to it like a magnet and soon enough it becomes daddy daycare for us. The photo booth keeps the little ones entertained long enough to give parents a breather and enjoy your special day that bit more.
Hassle-Free
The last thing you want to worry about on your big day is the photo booth. But have no fear, we stay with the photo booth all evening to ensure every single photo goes in your albums and it all runs smoothly! Where possible we might even be able to set up the photo booth early morning to avoid setting up whilst your guests are enjoying their evening.
Cost-Effective
Wedding photo booths are more affordable than you may think when compared with costs like your professional photographer. Photo booths don't cost an arm and a leg, and they're worth the cost for the amount of fun that can be had! As well as prints and the album, you also get a digital copy of all of the photos too. Photo booths are a unique, memorable, and affordable way to capture fun photos of your guests at their best… whilst looking like Elvis with a feather boa.