Light up letters have been around for a while now and never seem to go out of fashion. The reason being is they help to add that extra sparkle to a couple's big day! Light up letters are a genius way to personalise your wedding day and create a fun centrepiece to amaze your guests, something they will remember from your big day and take a cheeky selfie with.
Our light up letter hire comes in many forms including love letters, couples initials, ampersands, words, numbers, hearts and we even offer them in rustic wood for those cosy romantic barn style weddings!
You can spell out your names, say I DO, add Mr & Mrs / Mr & Mr / Mrs & Mrs etc. There are so many ways in which you can use light up letters to make your day unique and brighten up part of your venue. You might want them to shine a light on the dancefloor or make a big backdrop statement behind the top table for people to snap a photo next to or even just fill an empty-looking corner of the room. Light up letters are about telling the world and its dog that this is your wedding, your special moment, and show all how two became one.
Check out some examples of our light up letters and word combinations that are sure to provide plenty of photo opportunities:
LOVE Letters: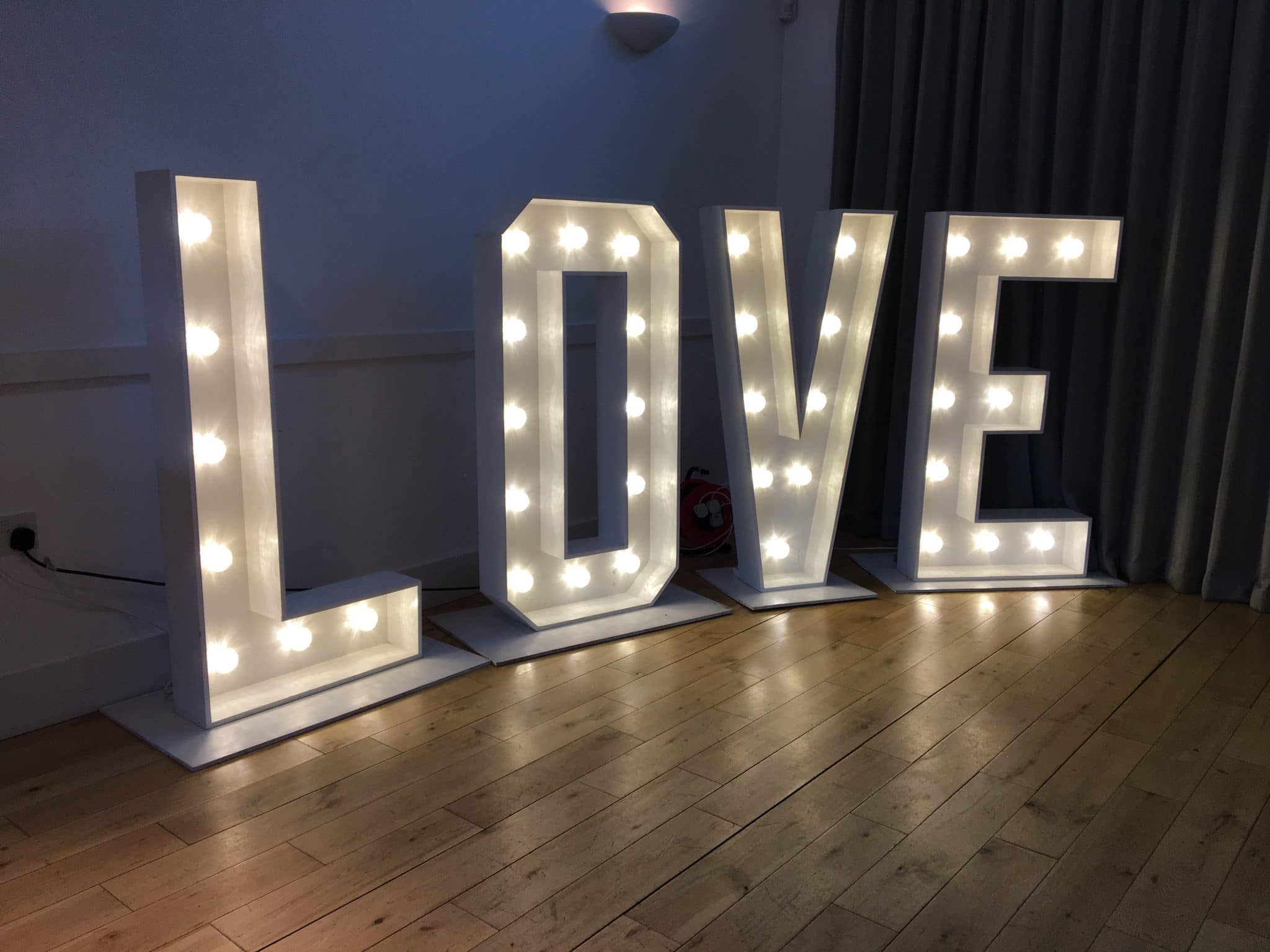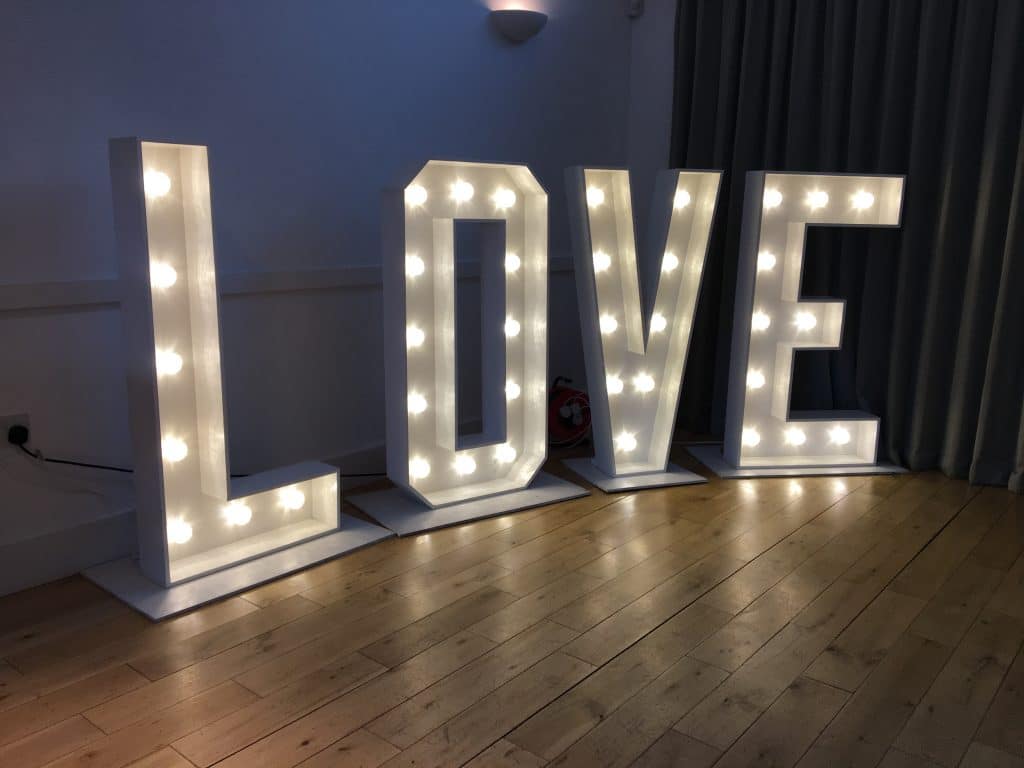 Initials: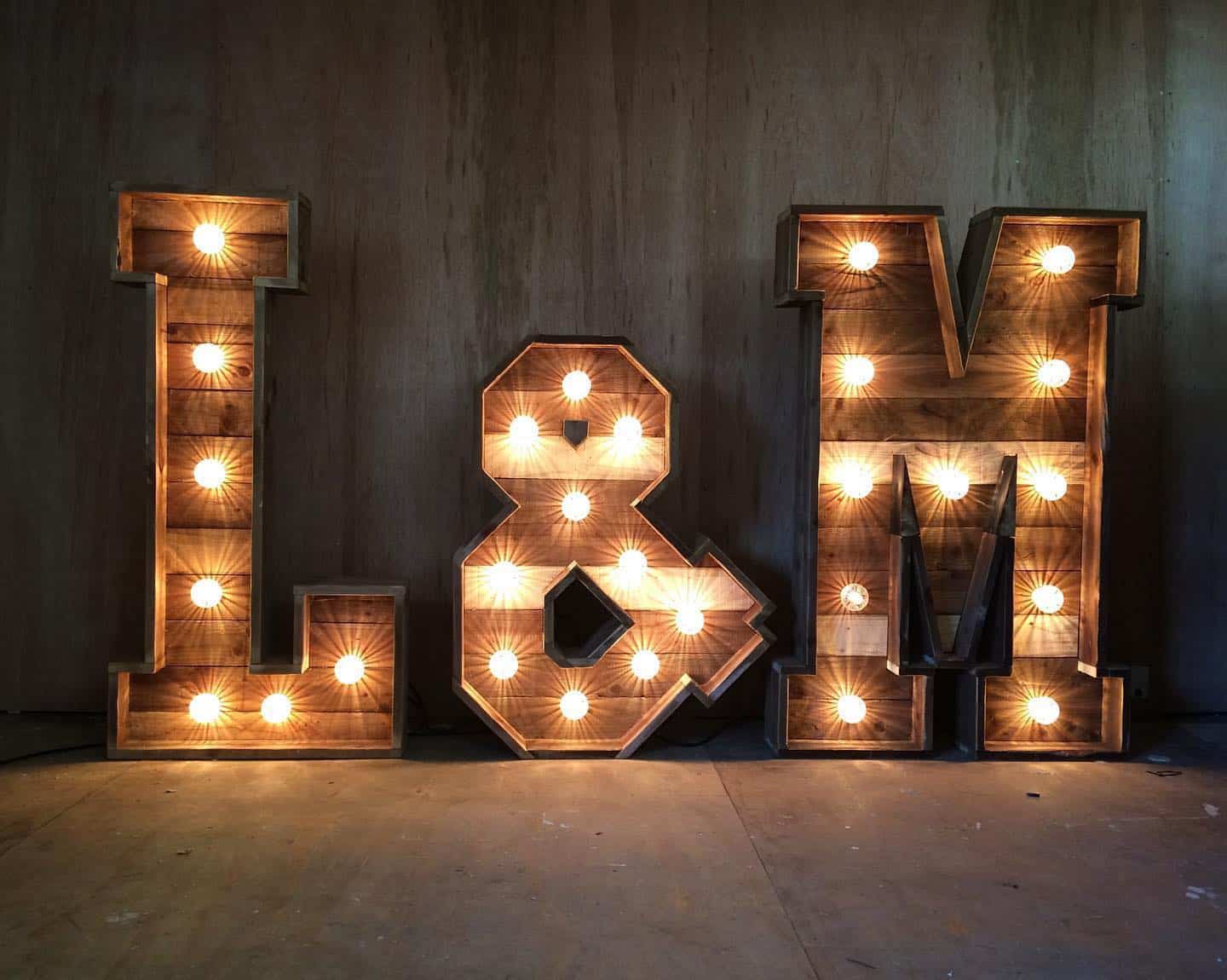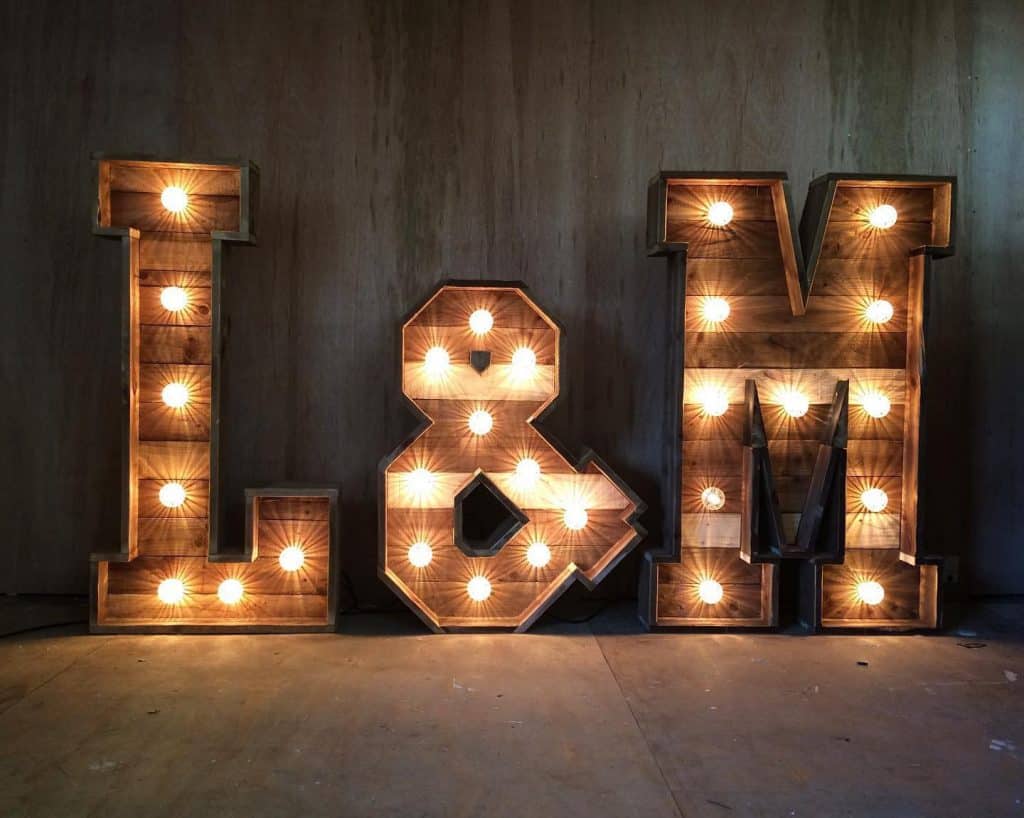 Mr and Mrs: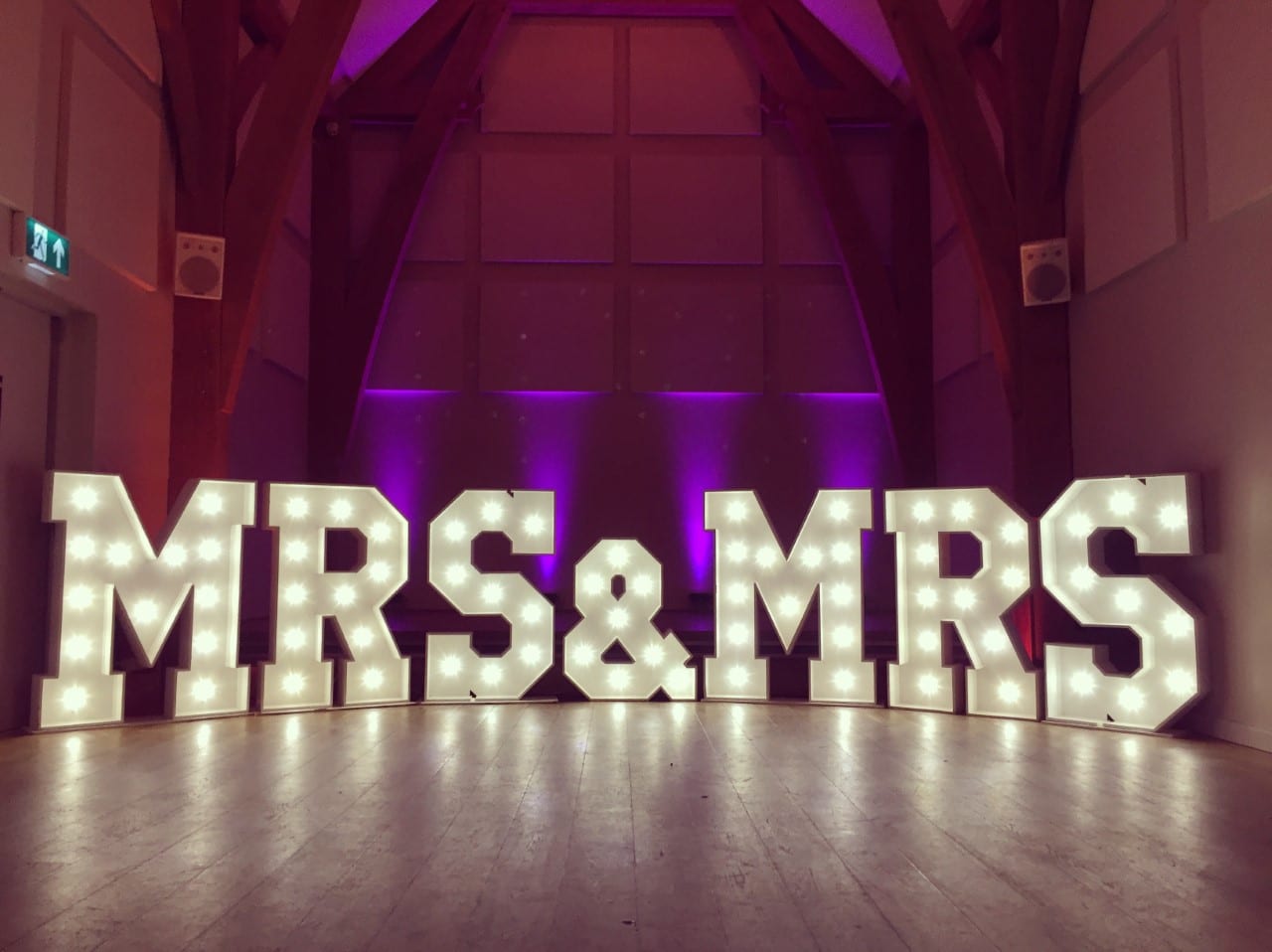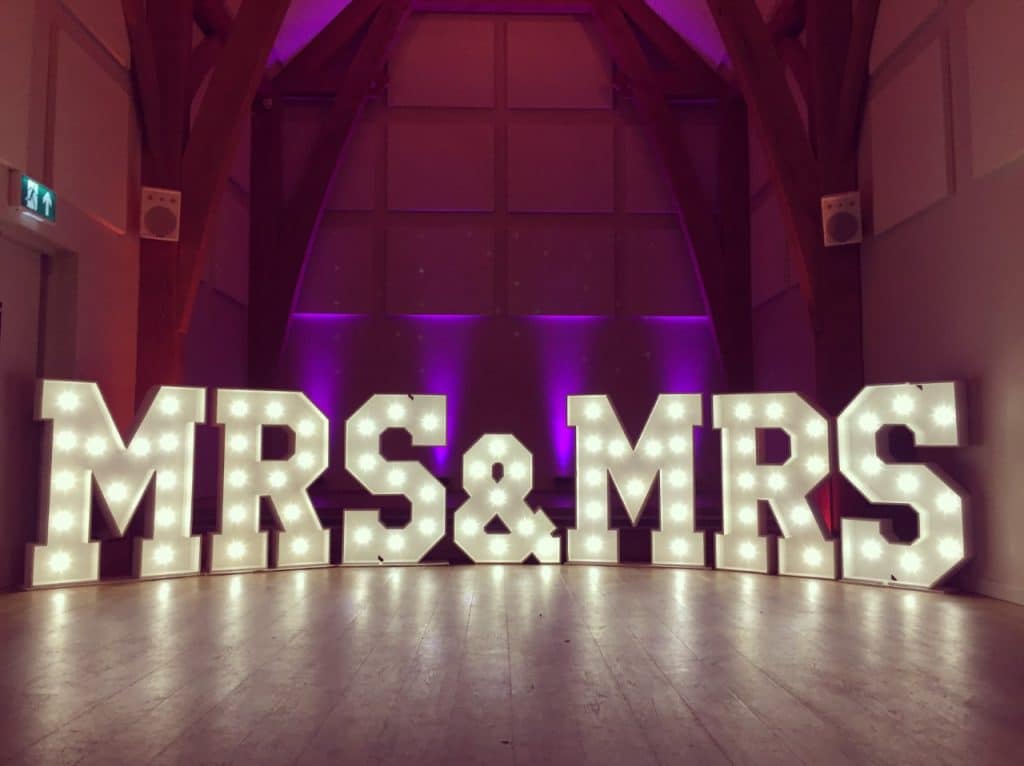 Surnames: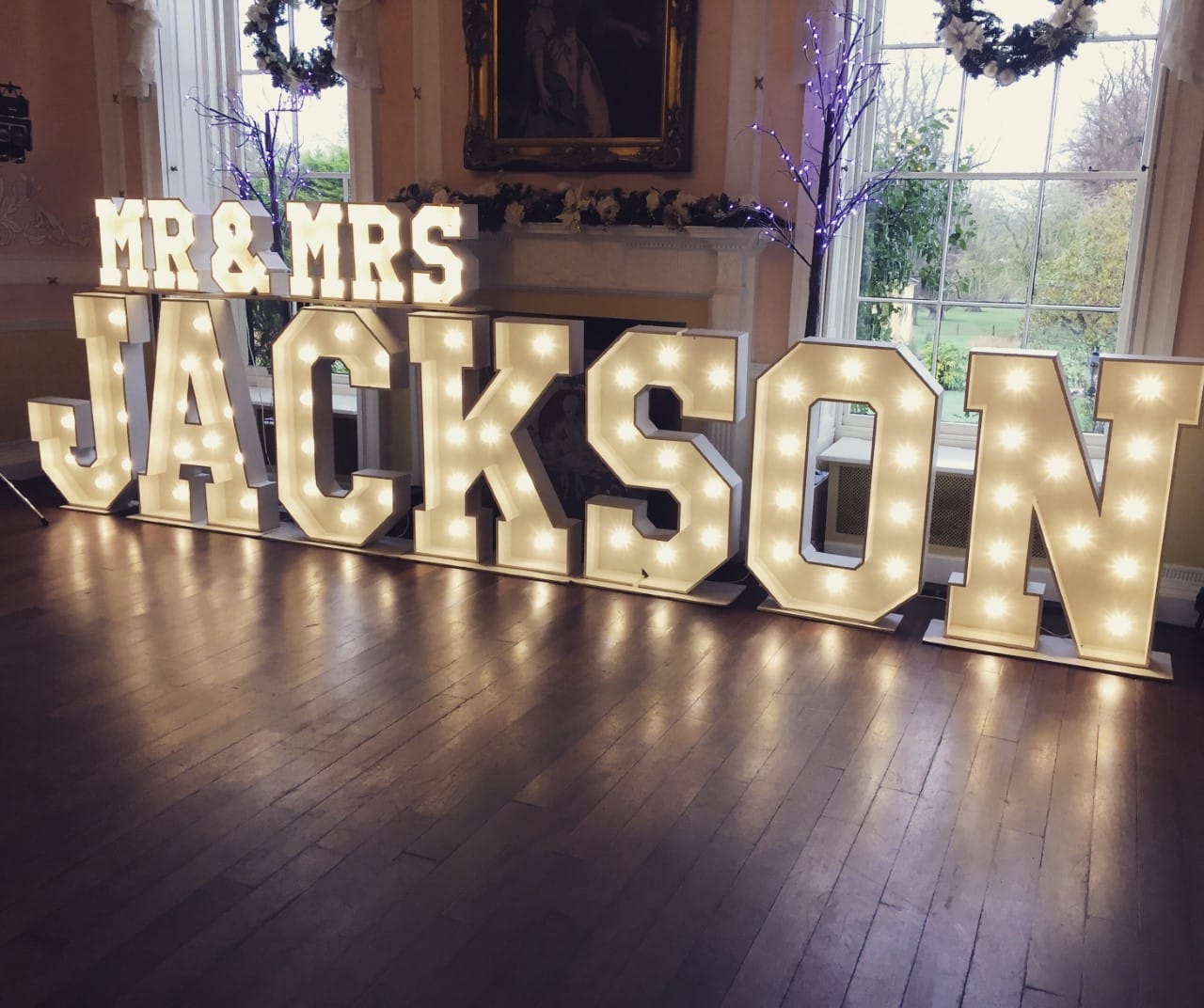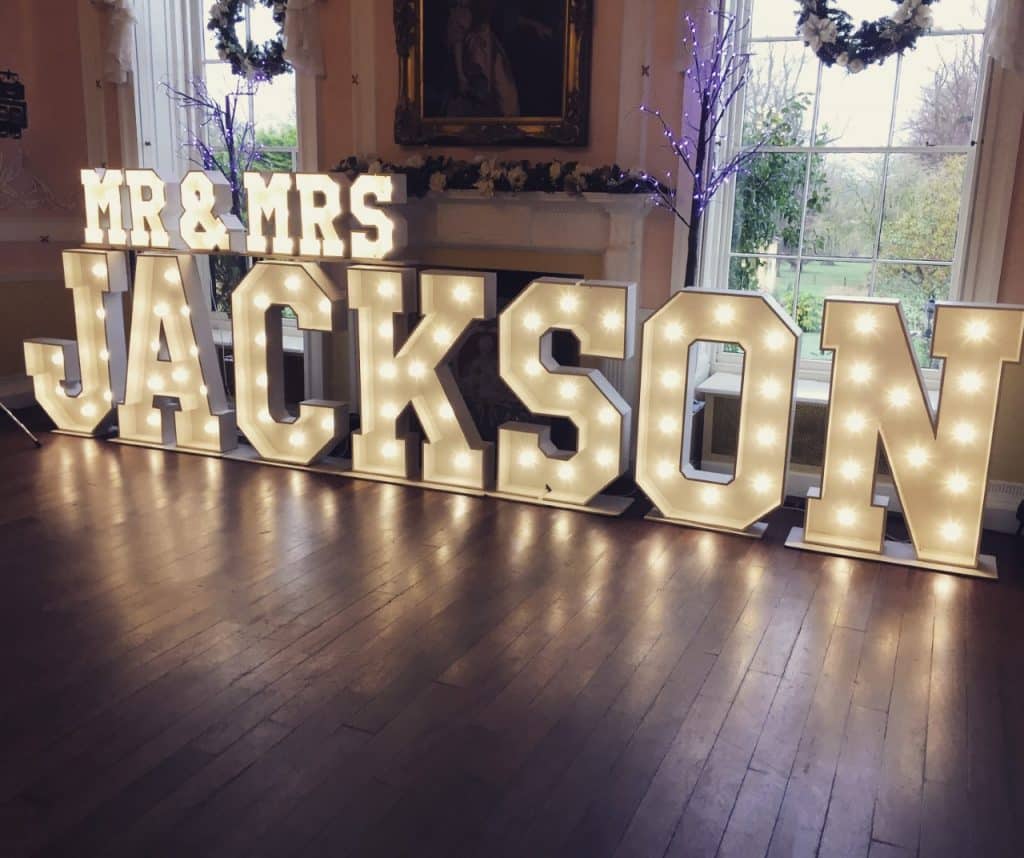 Heart: